Radiology Conferences
By Date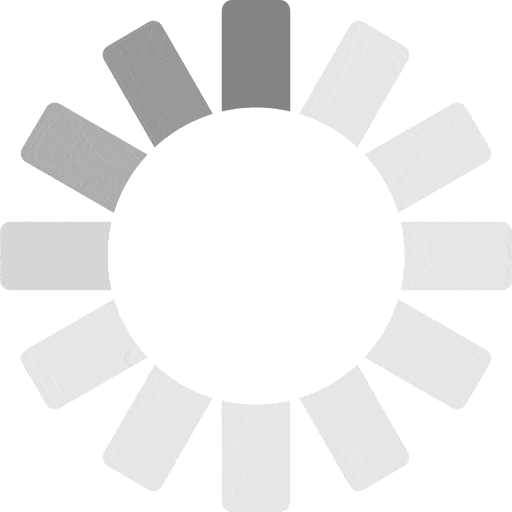 Please join us in Hawaii for these three conferences on medical imaging, led by respected leaders in the imaging field.
Note that enrollment at all Hawaii events is limited. All conferences are jointly sponsored by the Postgraduate Institute for Medicine and CME Science.
We hope to see you at one or more of these informative, entertaining events! To view all of our radiology CME courses, click here.
Hawaii Continuing Medical Education Conferences
When you attend a conference in Hawaii, you'll have an opportunity to earn CME credits and enjoy a true paradise on earth.
When you attend a conference in Hawaii, you'll have an opportunity to earn CME credits and enjoy a true paradise on earth.
Hawaii Attractions
Breathe in the fresh, floral-scented air and soak in warm, tranquil waters. Hawaii's natural beauty and abundant, breathtaking sights alone are worth the trip. On the Big Island, Volcanoes National Park features active volcanoes, breathtaking lava tubes, and massive craters. Oahu boasts the USS Arizona memorial at Pearl Harbor, just outside of the state capital of Honolulu. While on Maui, enjoy a round of golf at the King Kamehameha Golf Course or hike the Hana Highway, which overlooks a gorgeous waterfall, pristine beaches, and a lush rainforest. Kauai offers opportunities for snorkeling, zip lining, and backcountry tubing through the Lihue Plantation's tropical waterway.
Hawaii Visitor Information
Hawaii features 8 large main islands, as well as 124 smaller islets and reefs. It is the country's southernmost state, which accounts for its warmth, but the cooling breezes of the South Pacific keep the heat from becoming oppressive. Hawaii is the only state with a tropical rainforest, and the 'Iolani Palace, the residence of Hawaiian royalty under the Kamehameha and Kalākaua dynasties, is the only royal palace in the U.S.
Haleakalā, which means "House of the Sun," is the largest dormant volcano on earth. It has a 3,000-foot-deep crater, and the volcano itself makes up three-quarters of the island of Maui. In fact, all of the Hawaiian Islands are a result of volcanic activity. They are actually just the tips of the tallest mountain range on earth, the vast bulk of which is hidden beneath the Pacific Ocean.
When you visit Hawaii, you are in the most isolated population center in the world—nearly 2,400 miles from California, nearly 4,000 miles from Japan, and 4,900 miles from China.
Benefits of Attending a Conference in Hawaii
Hawaii is known as Paradise on Earth, so you will have countless opportunities to enjoy yourself, sunning on beaches, exploring volcanoes, or taking helicopter tours of the islands. However, the Hawaii CME Conference also provides invaluable opportunities for professional growth, networking, and earning continuing medical education credits. Every conference is carefully designed to introduce you to the most advanced techniques and innovative concepts developed by prominent medical professionals from around the globe. In addition to learning from these influential presenters, you also get to spend quality time with other attendees. Most Hawaii CME Conference attendees are interested in obtaining new information, and are experts in their associated fields. By taking the opportunity to network with such people at the forefront of the industry, you can learn a great deal, make invaluable contacts, and significantly advance your career. Oh and don't forget to enjoy all that Hawaii has to offer!
Sign up for a CME conference in Hawaii, and enjoy a unique and breathtaking travel experience.
Hawaii conference schedule details are listed below:
Hawaii Conference #1
Date: July 19-22, 2021
Location: The Ritz-Carlton, Kapalua
Topic: Summer Imaging Update on Maui
Hawaii Conference #2
Date: August 2-5, 2021
Location: Grand Hyatt Kauai
Topic: Summer Imaging Update on Kauai
Hawaii Conference #3
Date: September 20-23, 2021
Location: Grand Hyatt Kauai
Topic: Diagnostic Imaging Update on Kauai
Hawaii Conference #4
Date: November 8-11, 2021
Location: Grand Hyatt Kauai
Topic: Fall Imaging on Kauai
Hawaii Conference #5
Date: March 21-24, 2022
Location: Grand Hyatt Kauai
Topic: Imaging in Hawaii
Hawaii Conference #6
Date: March 28-31, 2022
Location: Hyatt Regency Maui
Topic: Diagnostic Imaging Update on Maui
Hawaii Conference #7
Date: July 18-21, 2022
Location: The Ritz Carlton Kapalua, Maui Hawaii
Topic: Diagnostic Imaging Update in Hawaii