Las Vegas CME Conferences
Radiology Conferences
By Date
More information on this course coming soon, please join our mailing list to stay up to date
Get Notified
More information on this course coming soon, please join our mailing list to stay up to date
Get Notified
More information on this course coming soon, please join our mailing list to stay up to date
Get Notified
More information on this course coming soon, please join our mailing list to stay up to date
Get Notified
More information on this course coming soon, please join our mailing list to stay up to date
Get Notified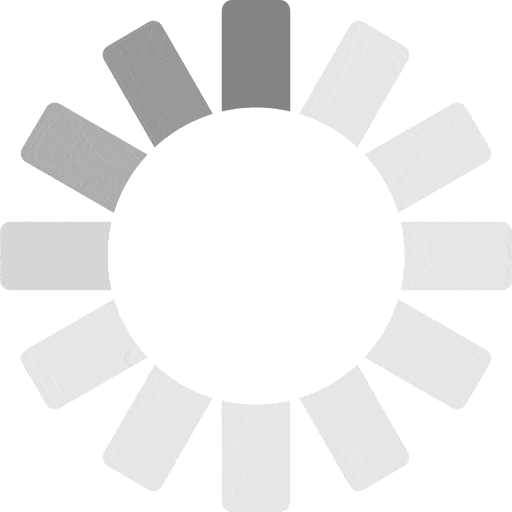 Expand Schedule
Please join us in Las Vegas for a number of informative conferences led by respected medical professionals who are leaders in their respective fields.
We hope to see you at one or more of these informative, entertaining events!
Las Vegas Continuing Medical Education Conferences
Our journey creating CME Science began in university education, but now we offer improved learning experiences in exclusive locations without university or commercial backing.
When you sign up for a Las Vegas CME conference, you'll enjoy more than just first class training. You can also take advantage of the world's most famous entertainment capital.
Las Vegas Attractions
While in town for the event, explore the "Strip", home to a myriad of the best resort hotels, gambling casinos, nightclubs, and restaurants. Casinos include the Wynn Las Vegas & Encore Resort, with award winning restaurants and spas; Bellagio, a lavish, European-themed resort; Caesar's Palace, the renowned casino and hotel with a Roman motif; the luxurious MGM Grand; and the Stratosphere Las Vegas Casino and Hotel, with its restaurant perched 1,149 feet above the ground offering a breathtaking, 360-degree view of the city and the surrounding Nevada desert.
In addition to gambling, Las Vegas also provides many other activities, including thrill rides, base jumping, wave pools, fine dining, and people watching. You can also take in a variety of shows, including comedy, magic, and music performances in every genre, including rock and roll, Big Band, post-war pop, and more. Once you have seen and done all you can stand, a shopping excursion, a soak in a sauna, or a luxurious spa treatment is a great way to round out your visit to the Entertainment Capital of the World.
Las Vegas Visitor Information
Las Vegas, Nevada draws over 40 million visitors each year from locations all over the world. The Strip took in over $6.3 billion in revenue in 2015, both from gaming and from hotel occupancy. Speaking of hotels, 15 of the 25 largest hotels in the world (by room count) occupy the Las Vegas Strip, for a combined total of 62,000 rooms. The Strip and the surrounding areas feature 42 casinos—offering black jack, poker, roulette, craps, slots, bingo, and almost any other game you can think of—so you are guaranteed to find a gaming house that appeals to you.
Benefits of Attending a Conference in Las Vegas
Even aside from the lights and attractions of The Las Vegas Strip, there are numerous benefits to attending one of our Las Vegas radiology conferences. First, they are well organized, informative, and give you the opportunity to learn from top practitioners in the field. Their advanced and specialized research gives them the experience and expertise to challenge existing misconceptions, outmoded ideas, and old guidelines. In addition to face time with presenters, you also get to interact with other attendees, many of whom are also innovative experts in their chosen practice areas. Like you, event attendees tend to be education-oriented professionals who value cutting edge information, and who thus are at the forefront of medical research and instruction. Such leading practitioners make for an invaluable networking opportunity.
Tips for Attending a Medical Conference
The following tips can help make attending on of our events more comfortable, affordable, and successful:
Book Early: Book your flight, hotel room, and rental car early; this assures that you have the lodging and transportation you need, and in many cases, you can get reduced airfare, lowered rental fees, and inexpensive accommodations.
Share Notes: Attend a conference with colleagues, then share notes with each other. That way, you can get someone else's point of view. Plus, you can have someone to enjoy the sights and attractions of Las Vegas with.
Have Fun: Don't forget to have fun on your trip! Just because you'll be earning continuing medical education credits doesn't mean you should be learning the entire time! Take some time to get to know Las Vegas while you are in town.
Sign up for one of our events in Las Vegas, and enjoy a one-of-a-kind entertainment experience.
Las Vegas Conference #1
Date: March 10-11, 2023
Location: Wynn, Las Vegas
Topic: Advanced Breast Imaging: Current Diagnosis & Work Up
Las Vegas Conference #2
Date: May 5-6, 2023
Location: Wynn, Las Vegas
Topic: Advanced PET Imaging, Nuclear Medicine, and Therapy
Las Vegas Conference #3
Date: June 1-3, 2023
Location: Encore at Wynn, Las Vegas
Topic: Comprehensive Tutorial in Breast Imaging: Evidence-based and Interactive Approach
Las Vegas Conference #4
Date: October 12-14, 2023
Location: Encore at Wynn, Las Vegas
Topic: Diagnostic Imaging Update
Las Vegas Conference #5
Date: TBD
Location: Encore at Wynn, Las Vegas
Topic: TBD
All conferences are jointly sponsored by the Postgraduate Institute for Medicine and CME Science.