Register For The Free Webinar:
Stream Free On Thursday, December 16th, 2021 2:00 PM PST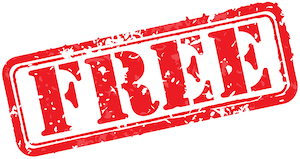 Webinar: Opto-acoustics (OA/US)
"A New Hybrid Modality for Breast Cancer Diagnoses"
Stream Free On Thursday, December 16th, 2021 2:00 PM PST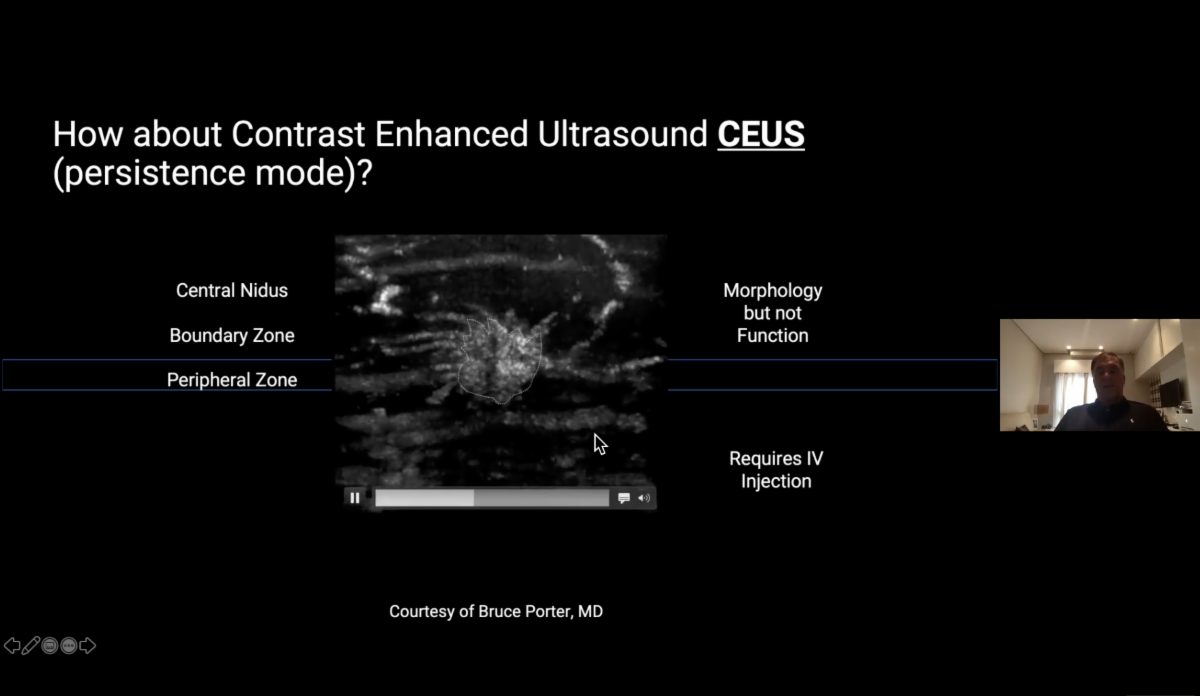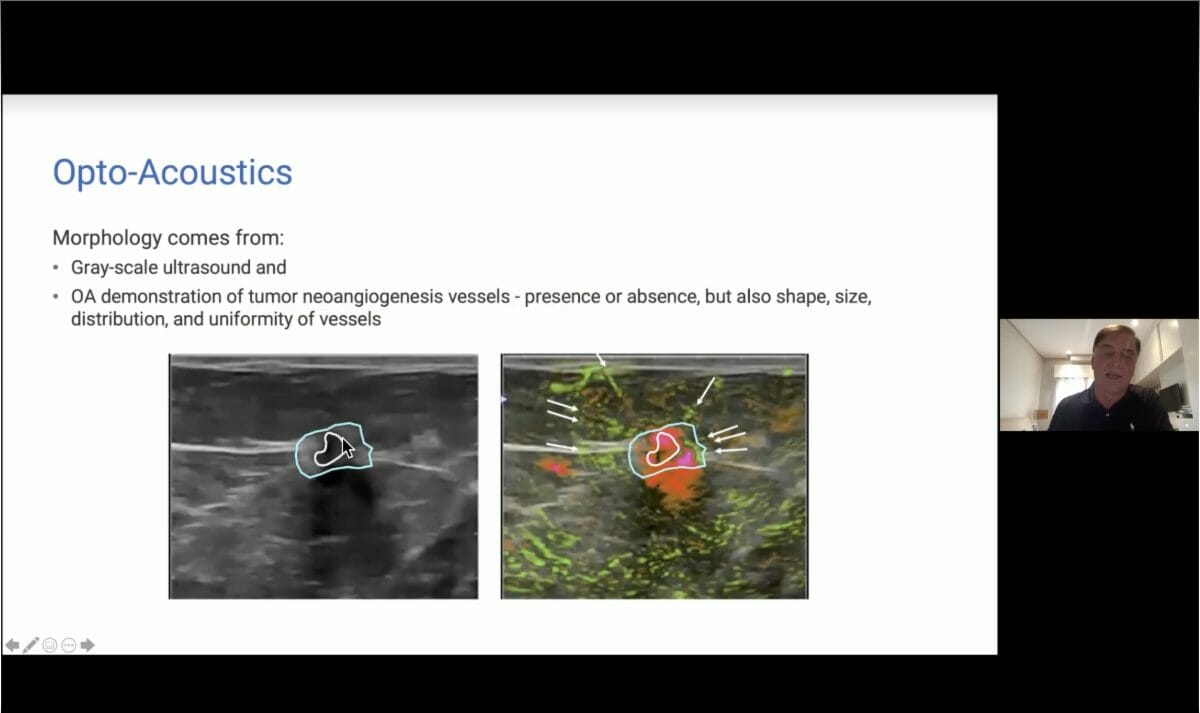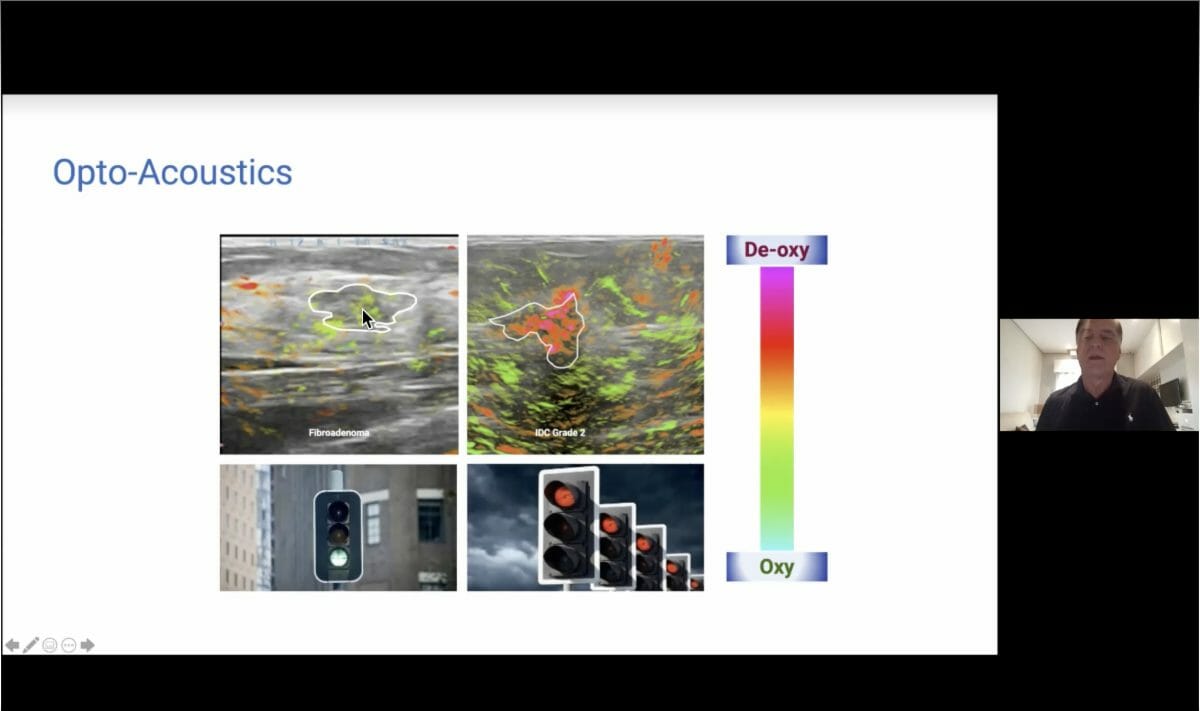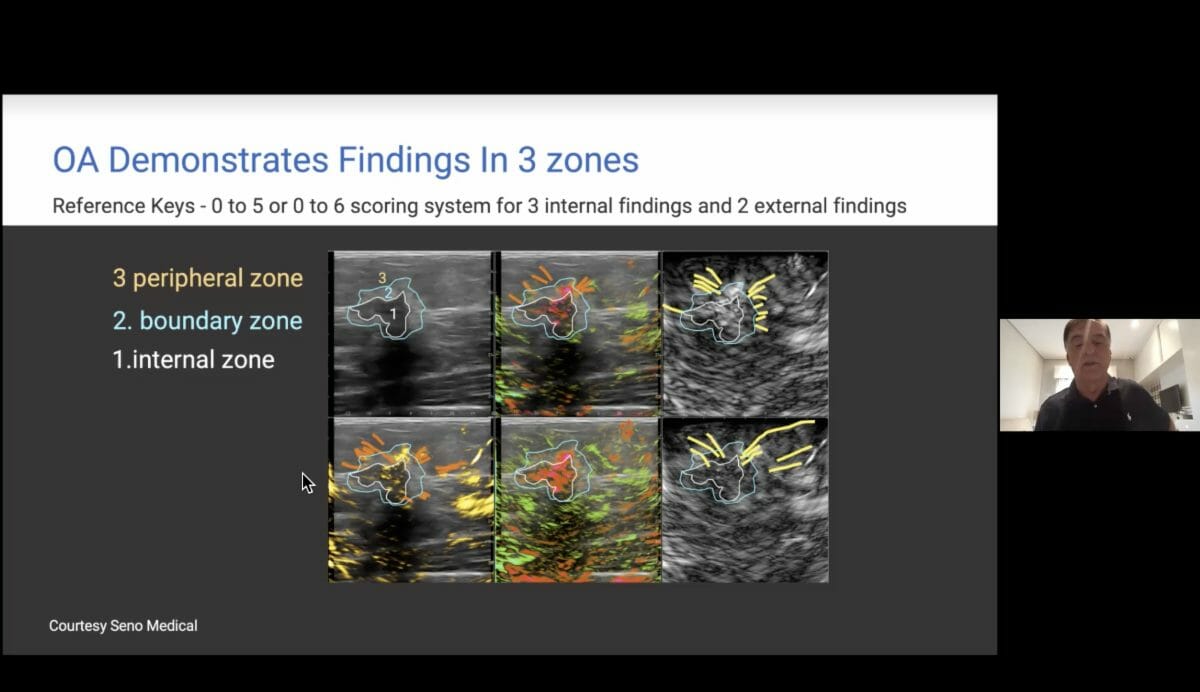 Dr. A. Thomas Stavros, MD, FACR, FSRU, FRANZCR
Dr. Stavros is a women's imaging radiologist and Chief Medical Officer at Seno Medical. He has been involved in mammography since 1976, and has been actively involved in the development of high-frequency hand-held breast ultrasound since 1981.
Dr. Stavros's main interests are general ultrasound, breast imaging and intervention, and ultrasound guided FNA and/or core biopsy in the thyroid and head and neck. He is a reviewer for several medical journals. He has written or co-authored numerous articles including the definitive textbook for reference and learning in the specialty, Breast Ultrasound.
Over the years Dr. Stavros has lead courses and lectured educating 1000's of radiologists, radiology residents/fellows, breast surgeons, sonographers and advanced practitioners who desire to learn, in depth, how to use breast ultrasound in clinical practice for the diagnosis, screening and staging of breast disease.
Dr. Stavros is recognized as a leader in the field of breast ultrasound and speaks globally on this topic having presented more than 2,000 invited lectures and abstracts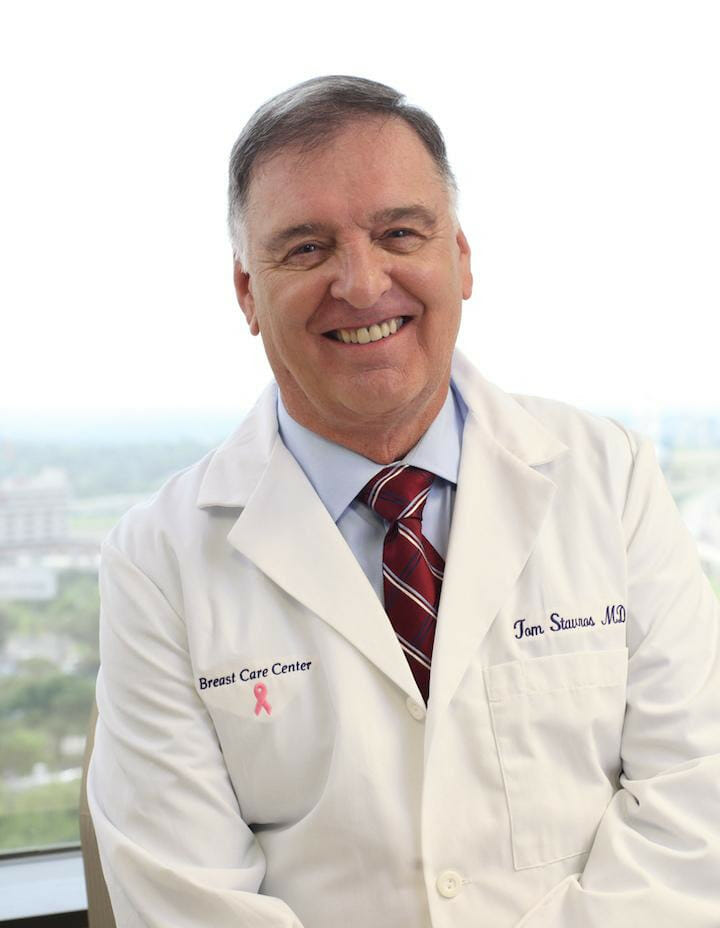 Register For The Free Webinar:
Stream Free On Thursday, December 16th, 2021 2:00 PM PST