Guide to Becoming a Radiologist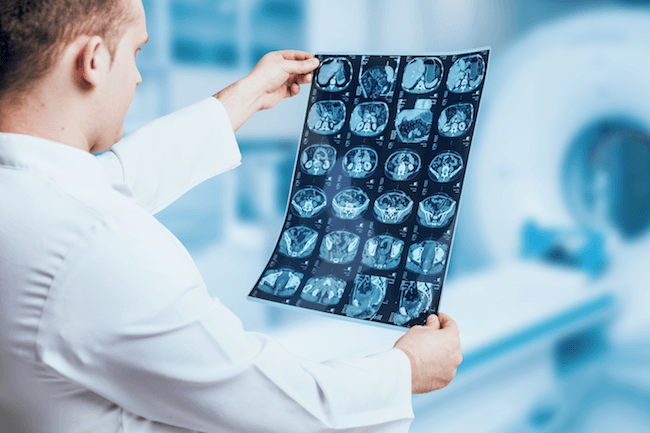 If you've decided you want to become a radiologist or you're considering this career path, it's a good idea to know what will be required. Often, radiologists are also called radiologic technicians or radiologic technologists. This career is a very important part of the medical field and it's on the path to outgrow the number of available people qualified to do the job.
Those deciding to get the right education and training will likely step into a field with plenty of employment opportunities. You will likely need a college degree and the right training in order to become certified. Below is a guide to becoming a radiologist complete with the types of degrees and training you may need.
Understanding the Radiology Profession
A radiologist is someone specializing in diagnostic radiology or oncology radiation. Often, they will use x-rays, MRI, nuclear medicine and ultrasounds to diagnose and interpret illnesses. They may also perform CT scans and PET scans.
The degree requirements of a radiologist include receiving a Doctor of Medicine (M.D.) or a Doctor of Osteopathic Medicine (D.O.). In addition, a radiologist will need to obtain a state license and/or certification.
Radiologists need to possess good communications skills, physical stamina, excellent organizational skills and they should be very detail oriented.
Where to Start?
Before you can go off to college to get the education you need to become a radiologist, you will need to complete your high school diploma. Likely, you will start with earning a two-year or associate's degree after high school before you head off to get the rest of your training. However, you can also enter into a bachelor's degree program specifically for radiology.
When choosing a school for your radiology education, there are a few things you should consider. First, make sure the school is properly accredited. Second, make sure the school has a JRCERT, which stands for Joint Review Committee on Education in Radiologic Technology. Third, make sure they offer financial aid as schooling can be very expensive. Finally, make sure the school offers the right certification and licensing options for students. Licensing is based on the state, as there isn't a national license available.
The most common undergraduate programs for students looking to become a radiologist include:
Biology
Physics
Chemistry
Math
Before you can apply for medical school, you will need to take the MCAT and pass the test. This test is often taken during the junior year of undergraduate studies.
Attending Medical School
Your undergraduate studies are just the start when working towards a career in radiology. You will also need to attend medical school. During medical school, you will generally work on academic coursework in biomedical sciences for the first two years. The final two years will likely be spent in rotation and you will learn many of the hospital specialties.
After medical school, most students continue their education with a radiology residency. There are plenty of great residency programs across the nation. When you complete a residency, you gain the ability to climb the ladder to a higher position and impress possible employers with your resume. You will also learn many on the job tips for when you are a practicing radiologist.
After Completing Your Degree & Residency
After you've received a radiology degree, you can take additional steps to start building a career. Getting the correct license for the state you plan to work in is the first step. You will need to pass the licensing exam and it can vary some from one state to another.
Another thing you can do to increase your career options is complete a voluntary certification program. These are given through The American Registry of Radiologic Technologist. In some states, the certification can double as a license requirement.
Continuing education will also help to increase your career possibilities. Even if you're already working as a radiologist, you can take continuing education courses to ensure you stay up-to-date on technology. Not to mention there are many online courses now too! In addition, it can help to build your resume for future employment.