Things to Consider When Visiting Scottsdale for a Conference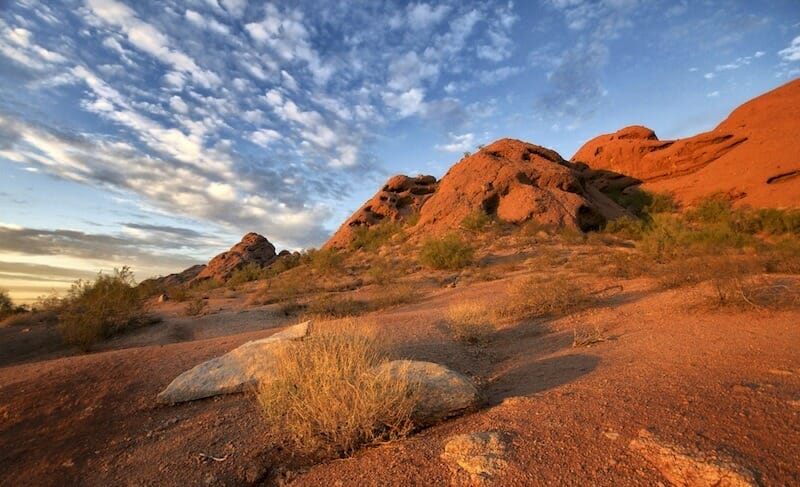 With so many world-class meeting facilities and about 75 total resorts and hotels, Scottsdale, AZ has become one of the most popular places for conferences, trade shows, and conventions. Planning your trip to Scottsdale is important and you want to make sure you get the most out of it.
The city is absolutely amazing and has so much to offer. While you're here for a conference and it's important, you should also plan some time to sightsee and enjoy the city. Here are some of the things to consider when visiting Scottsdale for a conference.
Where will you Stay?
Most likely, the conference you will be attending will be held at one of the many resorts and hotels in Scottsdale. It's best to stay at the same hotel where your conference will be held. However, it's not always possible and you may have different plans.
When traveling to Scottsdale, AZ, you have plenty of lodging options. Some of the top hotels for conferences include:
The Scottsdale Resort at McCormick Ranch
Hyatt Regency Scottsdale Resort and Spa at Gainey Ranch
Fairmont Scottsdale Princess
The Scott Resort & Spa
The Westin Kierland Resort & Spa
Holiday Inn Express Hotel and Suites Scottsdale – Old Town
Holiday Inn Club Vacations Scottsdale Resort
Gainey Suites Hotel
Hampton Inn & Suites Scottsdale/Riverwalk
There are several other options for your conference hotel, as well. While it's best to choose a hotel near the conference venue, if you decide you'd rather stay in a different area of the city, you'll be able to arrange transportation to the conference.
What will you Do?
If you're a golfer, you've just arrived in one of the best cities for golf in the country. TPC Scottsdale is probably calling you and a round of golf here will include the famous 16th hole.
Even if you don't like golf, there are plenty of things to do from Desert tours on ATV to horseback riding to baseball games to river rafting to food tours. There's something here for everybody. Some of the top attractions to consider visiting include:
Desert Botanical Gardens
McDowell Sonoran Preserve
Pinnacle Peak Park
Fiesta Bowl Museum
Main Street Arts District
Scottsdale Stadium
MacDonald's Ranch
And More!
Scottsdale is filled with unique history and plenty of things to do. There are quite a few hiking trails and all types of tours you can enjoy. The city also offers a few good nightlife spots to enjoy.
If you're in town at the time of one of the major events, it's a good idea to attend. The PGA Tour plays in Scottsdale every year and other events, such as the Barret-Jackson Collector Car Event happen here throughout the year. The city is known for some of the incredible events and you don't want to miss out if you're in Scottsdale for a conference during the right time of year.
How will you Get Around?
Scottsdale is a place where it may be a good idea to rent a car during the conference. This is especially true if you'd like to play golf or get out of the actual city area to enjoy some of the natural attractions.
Along with renting a car, you can use Uber or Lyft, which both provide service in Scottsdale. The city also offers a Trolley, which is free in Old Town. It runs from 10am to 9pm daily and has stops all throughout Old Town to enjoy.
Scottsdale is also known for the golf carts and they have street-legal golf-cart taxies throughout Old Town. You can use these services to get around and enjoy plenty of fun throughout this area of Scottsdale.
Biking is also popular with both electric bikes for rent and a bike-share program called LimeBike found throughout the city. You can also rent a motorcycle or enjoy one of the luxury car rentals in Scottsdale.
Getting around isn't difficult, but if you plan to see more than just the area near your conference, you may want to rent a car. Uber and Lyft are your best bet outside of a rental car for most of the attractions you may want access to in Scottsdale.
Coming to Scottsdale for a conference leaves plenty of options available. There are plenty of things to do and many great places to stay. Some of the resorts are so amazing you may not want to leave. However, when you do leave, make sure you know how you will get around and where you plan to go.
If you're interested in attending a medical conference in Scottsdale, check out our upcoming medical conferences in Scottsdale here and our list of upcoming radiology courses in Scottsdale here.