Things to Consider When Visiting Sydney for a Conference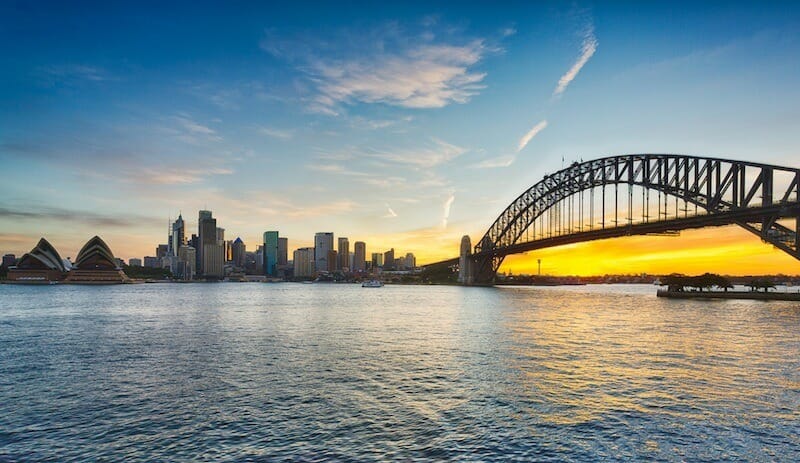 Whether you're only coming for a couple of days or you're planning to attend a conference and stay a while, Sydney has plenty to offer. If you're coming from the United States or from another country, you may want to plan a few extra days for some fun.
Sydney provides an incredible conference destination and it's surrounded by the largest natural harbour in the world. This rich destination offers plenty for the business traveler and for the leisure traveler. Here are some of the things to consider when visiting Sydney for a conference (we should know, we host medical conferences in Sydney and radiology conferences in Sydney every year).
Make Sure your Passport is Valid
Before you do anything else, check your passport. You will need a valid passport for your trip and the last thing you need to do is scramble at the last minute to get it updated or renewed. Make sure your passport is valid and up-to-date before you plan the rest of your trip.
Where will you Stay?
There's a good chance your conference will be held at a hotel or resort. If this is the case, it's best to stay at the host hotel or resort as it will make life easier. However, if this isn't possible, there are several other options as the city is filled with great lodging choices.
Some of the best conference hotels found in Sydney include:
Radisson Hotel And Suites Sydney
Sydney Harbour Marriott Hotel at Circular Quay
Ibis Sydney Darling Harbour
Adina Apartment Hotel Sydney Darling Harbour
Sheraton Grand Sydney Hyde Park
Novotel Sydney on Darling Harbour
PARKROYAL Darling Harbour Sydney
Rendezvous Hotel Sydney Central
Fraser Suites Sydney
There are several more and plenty of great choices all throughout the city. Staying near your conference venue is the best bet as you will probably be located close to some of the prime attractions, as well.
What will you Do?
Of course, you'll want to spend some time on the beach. Even if it's too cold to get in the water, go for a walk on the beach and enjoy the beauty of Australia. Bondi Beach is a world-famous choice, but Manly Beach is also a great choice. Really, any beach nearby will do and taking a walk on the beach is a great way to enjoy Sydney.
Sydney is also known for some of the best bars including the Opera Bar found under the Sydney Opera House. You may also want to consider Blu Bar on the 36th floor of the Shangri-La Hotel or the O Bar and Dining, which is a revolving bar.
Sydney is also home to some of the finest restaurants in the entire world. Tetsuya's and Quay are two of the best you will find and offer amazing views of the harbour. If you have the time and the cash, make a reservation early and enjoy some of the finest food you will find in the entire world.
A Harbour Tour will allow you to see plenty of what Sydney has to offer. You can enjoy one of many different tours here and as long as it's on the harbour, you're sure to have a great time. You can also just take the ferry and enjoy plenty of water views.
The Taronga Zoo is another popular choice and it's one of the best zoos in the world. It's also known for having some of the best views in the world and you won't want to miss the seal show at the zoo.
If you love wildlife, the whale watching is amazing. From April to mid-August, you will have the ability to see Humpback whales swimming throughout the area. Make sure you take advantage as it's an amazing sight to see.
Some of the other things you can do in Sydney include:
Bondi to Coogee Beach Coastal Walk
Sydney Harbor Bridge
Sydney Ferries
Sea Life Sydney Aquarium
The Royal Botanic Garden
Fort Denison Island
Rushcutters Bay Park
James Church
Museum of Sydney
Sydney Opera House
And Much More!
There are all types of tours you can take, as well.
How will you Get Around?
While you may want to rent a car, Sydney does offer a bus system and a train system. You can also get an Opal Card, which works for the trains, buses, ferries, and light rail system.
The city also has plenty of taxis you can hail for an easy ride to an attraction or back to your hotel.
If you're excited to visit Sydney for a conference, you should be. It's a great city with plenty to offer. Make sure you plan ahead and book any dinner reservations at top restaurants months in advance or you may struggle to get in. Choose a good hotel near your conference and make sure you get to the beach on your trip.