Radiologist Salaries Around the US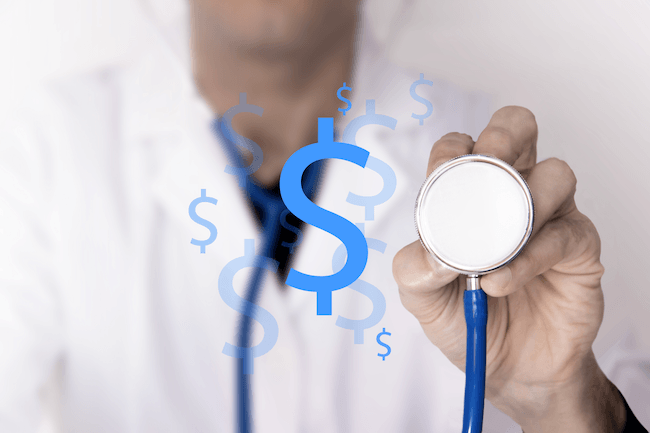 If you want to become a radiologist, you will need to go through plenty of schooling and training. The salary at the end of the road is high relative to other careers, which drives many to endure the years of education and training. Those with a love of medicine, love of helping others or a fascination with diagnostics will be handsomely rewarded once their training has been completed.
After earning a bachelor's degree, you will go on to four more years of medical school including two years of clinical rotations. In addition, as a radiologist you will need to complete another four years of radiology residency and a one or two-year fellowship in a specialized area.
With so much training, you probably want to know how much money you'll make once you're finished and you become a radiologist. Will the salary be worth all the training? Are you going to be rewarded for more than a decade of your life being dedicated to becoming a professional radiologist?
Radiologist Salaries
Auntminnie.com released a report in July of 2017 showing the median annual salary for a radiologist at nearly $503,225. Indeed.com, on the other hand had the average annual salary for a radiologist at just about $204K. This was based on 791 salaries submitted by radiologists anonymously across the country. Most had been a radiologist for one to three years. When reviewing these numbers, it is important to consider the difference between radiologist and radiologist technician salaries, as these can be very different. You should also consider the differences between medians and averages, because that can skew the results too.
The salary you will earn depends on where you work and your specialty. Some of the highest radiologist salaries across the United States reported by Indeed.com included:
Memorial Sloan Kettering Radiologist – $318,812
Foster Crown, LLC Radiologist – $305,588
Radiology Physician Solutions of Florida, LLC Radiologist – $400,000
UT Le Bonheur Pediatric Specialists Radiologist – $362,880
William Beaumont Hospital Radiologist – $350,669
ProScan Imaging Radiologist – $325,000
Paris Community Hospital Radiologist – $325,000
Tal Healthcare Radiologist – $317,657
Radiology Associates of Valdosta Radiologist – $300,000
Salem Radiology Consultants, PC Radiologist – $300,000
Along with these higher salaries reported to Indeed.com, some of the lowest included:
Jamestown Radiologists, P.C. Radiologist – $121,554
Clinical Management Consultants Radiologist – $73,935
Federal Government Jobs Radiologists – $72,967
Indian Health Service Radiologist – $60,632
Department of Health and Human Services Radiologist – $52,121
The company a radiologist works for makes a difference, but so does the location. Radiologist salaries around the US can vary quite a bit from one location to another. Here's a look at what the average salary is for some states and cities for radiologists, according to the Indeed.com survey.
Alabama – $114 per hour
Arizona – $51,565 per year
California – $190 per day
Florida – $172,185 per year
Georgia – $153,534 per year
Illinois – $196,254 per year
Indiana – $190 per day
Iowa – $322, 161 per year
Michigan – $261,850 per year
Minnesota – $239,097 per year
Missouri – $261,374 per year
Montana – $52,075 per year
New York – $265,617 per year
Ohio – $217,734 per year
Oregon – $244,409 per year
Pennsylvania – $234,044 per year
Tennessee – $209,704 per year
Texas – $192,281 per year
Washington – $245,936 per year
Seattle, WA – $187,774 per year
Fort Worth, TX – $276,718 per year
Philadelphia, PA – $292,926 per year
Cincinnati, OH – $265,915 per year
New York City, NY – $288,630 per year
Louis, MO – $1,000 per day
San Diego, CA – $40 per hour
Birmingham, AL – $134 per hour
These figures are based on a small survey done by Indeed.com. According to SalaryVoice.com, the State of New York actually has a yearly average salary of $454K for radiologist, while California has an average salary of $355K and Texas has an average salary of $310K. These three states are known as the top paying states for radiologists.
While most radiologists will make a salary of more than $150K per year, there are some government jobs and other jobs that don't pay as much. Some of the highest salaries are based on the company the radiologist works for and the specialty. The amount of experience can also make a pretty big difference.
Regardless of the location, specialty or experience level, most radiologists make at least a six-figure income each year. It's a lucrative field, but does require quite a bit of training before you can start making such a large salary. It also requires ongoing training for CME credits. Reach out to CME Science with any questions you might have!