Things to Consider When Visiting Las Vegas for a Conference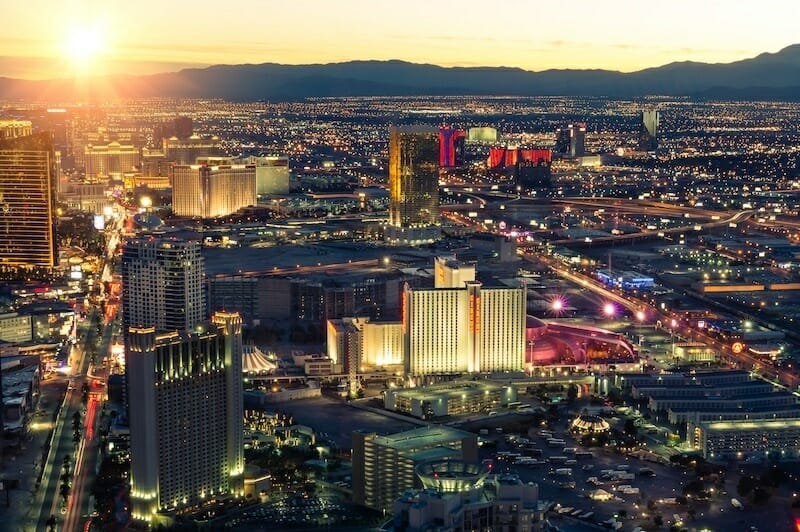 Las Vegas is a very fun city with plenty to offer. When you choose to go to Vegas for a conference, you'll want to know how to spend your downtime. There are several things to consider when it comes to attending a conference in Las Vegas.
On and Off The Strip: Things are Not as Close as They Appear
When you're in Las Vegas, on the Strip, you will feel like everything is very close by. This is not the truth, however. It may look like a short walk to something you want to see, but things are further than they appear.
The Strip is actually four miles long and the buildings are very close together. This makes it seem like it's only a short walk, but it's not. Make sure you map it before you make the journey.
Pack for the Conference and for Fun
While you need to pack things, such as a mobile charger for your smartphone and comfortable shoes for the conference, you also want to pack for the fun of Las Vegas. If you plan to go out to nightclubs and bars, make sure you pack the right clothing. Many of the clubs in Las Vegas have dress codes you will need to adhere to. But don't think Vegas is only gambling and night clubs, there are many other fun things to do on and off The Strip, like escape rooms, great restaurants, hiking at Red Rock, exotic car rentals, and much more.
In addition, Las Vegas has some great golf courses you can hit if you bring your clubs. Make sure you bring appropriate golf attire, as well, or you could end up spending cash on a collared shirt or the right shorts at the pro shop.
Las Vegas Hotels
Consider the Time Inside
Many people assume that Las Vegas will be warm, and it will. However, you will often end up spending more time inside for the convention and for fun than outside. Make sure you bring clothing suited for the air conditioning so that you are comfortable.
Don't Buy Casino Bar Drinks
When you play at a casino in Las Vegas, you don't need to go to the bar to get a drink ahead of time. The cocktail waitresses will come around and will offer you free drinks. It may take a bit longer on the wait, but you won't need to pay for the actual drink.
You may want to start your drinking at the casino before heading out for a night on the town, too. Club drinks are expensive and they will include an additional live entertainment tax if a DJ is spinning or any other live performance is going on.
Bring Plenty of Water
You want to stay hydrated while you're in Las Vegas at the conference and out having fun. When you step outside, it will likely be very hot and you will want to make sure you are hydrated.
Choose Your Hotel Wisely
If you don't have a hotel paid for by your company or organization, choose your hotel wisely. You will want to be very close to where the conference is happening, but also close to the main attractions you want to hit. While Las Vegas is all about the casinos, there is plenty to do outside of the casinos here.
However, if you have to take a cab all over the place, the cost will add up in a hurry. It's best to choose a hotel within walking distance of the conference location and a few of the attractions you want to hit.
Don't Get Caught in the Costumed-Character Game
Las Vegas is filled with people dressed as all types of characters. They are not there for you to take advantage of and they are trying to make a living. If you want a picture with them, expect to pay for it and negotiate the price ahead of time. If not, just pass on these characters and save yourself the hassle.
Plan for Extra Time
At the convention and anywhere you might find yourself in Las Vegas, plan for some extra time. Things may take longer than you expect and you may wait for transportation or get stuck playing in a casino longer than you expected. Always plan for extra time when you're in Las Vegas.
Las Vegas, Nevada is one of the top destinations for conferences of all types. They have some of the best event venues in the country and plenty of entertainment. If you're going to Las Vegas for a convention, make sure you take some time to consider these things before planning your trip.